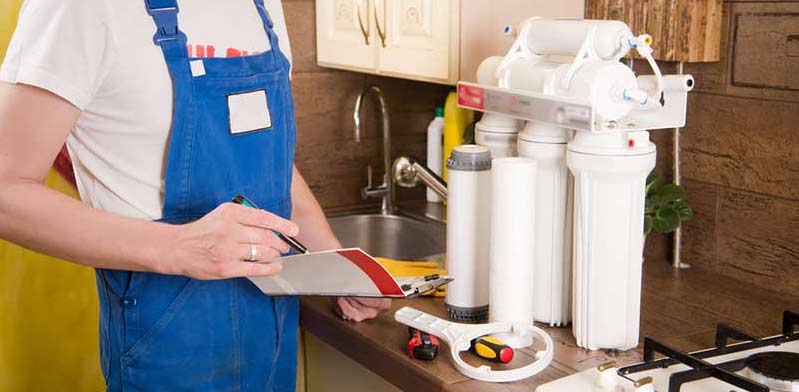 There is no question that every homeowner is concerned about the quality of the water from their municipal water supply. Water borne contaminants are common, and even if they aren't dangerous or won't make you sick, it's still unsettling when your water isn't as pure as it could be. At C. Woods Company, we offer a range of residential and commercial water filtration solutions in Tyler, TX, so you'll always have peace of mind.
Learn what your friends and neighbors think of our services by visiting our reviews page for customer feedback and testimonials.
Common Water Filtration Benefits
Having a high-quality water filtration system in place in your home provides a range of benefits for your family. Some of the common water contaminants you can hope to eliminate include chlorine, tannins, iron, excess magnesium and calcium and even arsenic. With good water filtration, you can expect:
Monetary savings from not having to buy bottled water
Healthy water free from harmful impurities
Greater convenience for drinking water
Longer lasting appliances from reduced mineral buildup
Different Water Filtration Systems
There are a few different water filtration systems that are common to homeowners in the Tyler area. These include:
Point-of-Use: these attach to sinks and faucets and filter the water as it comes out.
Reverse Osmosis: these use a semi-permeable membrane to filter impurities.
Carbon-based filters: these use several carbon filters to filter out impurities as the water passes through.
Visit our coupons page to discover our latest deals and discounts.
Reasons to Choose Us
Our slogan, "C. Woods is the call that does it all" explains everything you need to know about how we conduct our business. One call to C. Woods Company is all you need to solve your issue. We also offer these features that help us stand apart from the competition.
Trusted Experts Since 1956: For more than 60 years, we have been providing top-notch plumbing, heating and cooling services.
24/7 Emergency Service: We are available for services 24/7 because we know that emergencies happen when you least expect it.
<!-High BBB Rating: We enjoy an A+ rating from the Better Business Bureau, meaning you can trust our business practices.->