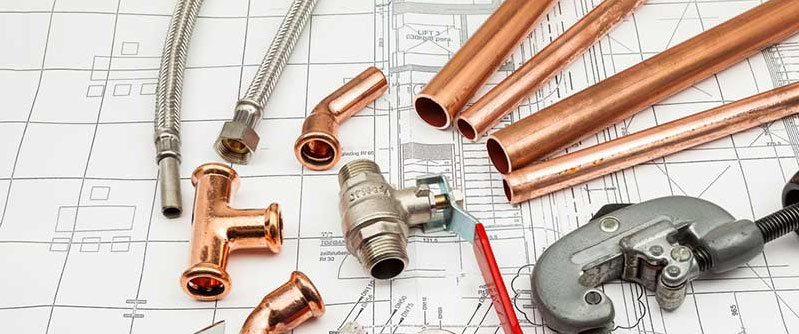 Our Plumbing Services
We provide a full menu of plumbing solutions to keep you comfortable:
Emergency Plumbing Services: We understand that plumbing emergencies can happen at any time, which is why we offer 24-hour service to respond promptly to your urgent needs. From overflowing toilets to major leaks, our team is equipped to handle it all.
Water Heater Repair and Installation (including Tankless units): Whether it's a traditional water heater or a modern tankless unit, we specialize in both repairs and installations. Our experts can advise you on the best system for your needs and ensure it operates efficiently.
Bathroom Remodeling: From updating fixtures to complete bathroom makeovers, we handle all aspects of remodeling. We work closely with you to design a functional and aesthetic space that complies with all local building codes.
Burst Pipe Repair: Burst pipes can cause significant damage if not addressed immediately. Our team will not only repair the issue but also advise on preventive measures to avoid future incidents.
Drain Cleaning & Hydrojetting: Clogged drains can be a nuisance. Our high-pressure hydrojetting service effectively clears out any obstruction, ensuring a smooth flow through your pipes.
Gas Leak Detection & Gas Line Repair and Installation: If you suspect a gas leak, it is a serious issue that needs immediate attention. We use advanced technology to accurately detect leaks and carry out necessary repairs or installations for your safety.
Kitchen Plumbing and Garbage Disposals: From leaky faucets to installing new garbage disposals, our kitchen plumbing services are designed to keep the heart of your home functioning perfectly.
Repiping Services: Old or deteriorating pipes can lead to a host of issues. Our repiping services include an assessment of your existing system and installation of new, durable piping where needed.
Sewer Line Repair & Replacement: A damaged sewer line can cause major problems for your home. We use state-of-the-art technology to diagnose the issue and offer effective solutions, whether it's a repair or a complete replacement.
Slab Leak Repair: Often hard to detect, slab leaks can lead to structural damage over time. We use specialized equipment to locate and repair leaks under your home's foundation.
Water Filtration Systems: We can install a variety of water filtration systems to improve the quality of your water. Whether you're looking for a whole-house system or a specialized unit for your kitchen, we've got you covered.
Perhaps the biggest challenge for homeowners facing a plumbing issue is finding a reputable plumber when they need one. Having access to a high-quality plumbing team will enable you to call for help and have the situation under control quickly and efficiently. At C. Woods Company, we have a long history of helping homeowners in the Tyler, TX area, and our name has become synonymous with quality. We serve both residential and commercial customers.
If you'd like to know what your friends and neighbors have been saying about our services, visit our reviews page to learn more.
High-Quality Plumbing Repair Services
Slab Leaks
Having a slab leak in your home is one of the most frustrating plumbing challenges because it can take a long time before you realize it's there. Slab leaks form under the concrete slab of your foundation, and from there they can cause a wide path of damage. If you notice unusual patches of mold, puddles of water, damp walls or other signs of a leak in your basement, call the experts at C. Woods Company right away.
Water Heaters
Everyone's water heater acts up from time to time, but if yours isn't providing you with the hot water you need on a regular basis, you should call us for residential plumbing repair. We provide 24-hour plumbing service, and we can come in to assess the situation any time of the day or night. We have also been a licensed Lennox dealer since 1956, so you can feel confident that we will recommend high-quality products.
Dependable Plumbing Installations
Gas Line Services
There's no question that your gas line is essential and dangerous. If it has begun to wear down or shows signs of a leak, a new gas line is a must for the safety of your family. If you notice the rotten egg smell commonly associated with a gas line leak, get out of the house and call us to inspect the line and take the necessary actions.
Bathroom Renovations
Whether you have decided on a new bathroom simply for aesthetic reasons, or your plumbing and fixtures are damaged and in need of replacement, the experts at C. Wood Company can help. We will ensure your new bathroom is constructed according to local building codes, and that your plumbing is installed safely and with proper function in mind. A new bathroom should be an oasis, and when you have your bathroom remodeled by us, that is exactly what it will be.
Check out our current deals and discounts when you visit our coupons page.
Dependable Commercial Plumbing Services
Time is money, and when you are dealing with a plumbing issue inside your building this old saying is truer than ever. At C. Woods, we can help you resolve the issue quickly and accurately so you do not lose valuable time and money, and avoid any discomfort. Plumbing problems such as clogged toilets can be a headache for your staff and an inconvenience for clients using your facilities. Other issues such as water leaks can be more than an inconvenience; if left unchecked, they can cause severe water damage which can quickly add up to be a costly burden.
Trusting a professional, licensed plumbing company to take care of your commercial plumbing repairs and installations is key to making sure the work is performed accurately so you do not wind up with an even larger problem on your hands down the line. Rest assured that we use the latest equipment and methods to repair the source of the problem and give you the peace of mind you deserve.
Expert Backflow Testing and Repair
The C. Woods Company team are experts when it comes to repairing, replacing, and testing your backflow system. Call today at 903-593-0246 and get the job done right the first time.
If you have a backflow problem, you will want a certified professional to handle it. The experts at C. Woods Company can do several things to solve your issue:
Backflow Testing
One of the most important things to have is routine maintenance for your home's plumbing system. C. Woods Company trained technicians can inspect and make sure your plumbing is in tip-top shape.
Our team will ensure that your backflow system is working properly and look for other issues that may be causing problems.
C. Woods Company can handle all your backflow and other plumbing problems.