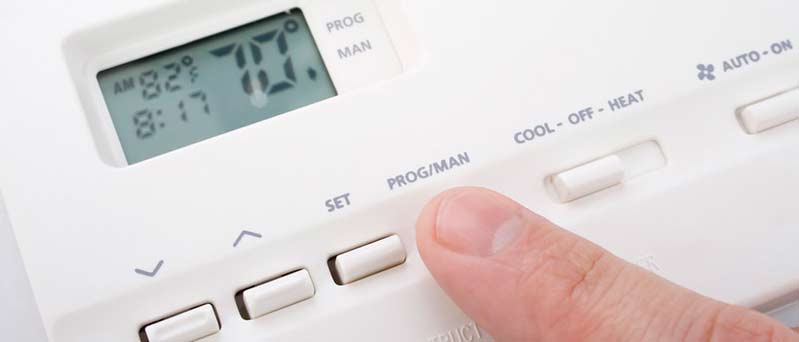 Heating and Cooling Services
Is your AC unit not cooling? Is your furnace due for a tune-up? Don't sweat it! We're here to help!
Find out what your neighbors have been saying about our services when you visit our reviews page today.
Having a functioning heating and AC system in your home or business is crucial for overall comfort and safety. If your heater or air conditioner breaks down on the spur of the moment, having access to 24 hour AC repair and heating repair will ensure you are up and running again in no time. At C. Woods Company, we offer high-quality emergency AC repair and 24 hour furnace repair for Tyler, TX residential and commercial customers so you'll always be comfortable in your own home.
Signs of AC Trouble
Typically, your AC system will let you know when it is time for repair. Issues like leaking refrigerant, a damaged thermostat, electrical malfunctions and intermittent warm blasts of air indicate something isn't right. We provide 24 hour emergency AC repair services, so no matter what the issue happens to be, we will come in and get it fixed in a hurry.
Emergency Furnace Services
C. Woods Company also offers 24 hour furnace repair services, so you can be protected regardless of the time of year. If your furnace breaks down in the middle of a chilly night or your carbon monoxide detector is set off, we are only a phone call away with the solution you need. If your furnace won't turn on, makes loud noises, or if your pilot light is out, give us a call right away.
Commercial Heating and Cooling Services
As a business owner, keeping your air conditioner and heater in check is key to keeping your employees and guests comfortable and safe. If your air conditioner has quit on you on the hottest day of summer, or your heater goes out on a cold winter night, it is essential that you resolve the issue immediately. Investing in commercial heating and cooling installations and repairs ensures you do will not cause your employees to suffer or lose business from potential clients. When you work with the expert team at C. Woods Company, we work quickly and accurately which will ultimately benefit your business and bottom line.
Take advantage of our wide range of sales and discounts when you visit our coupons page.
Reasons to Choose Us
At C. Woods Company, we provide superior emergency heating and AC services to all of our customers, but that's not all. We also offer these benefits that take our service to the next level.
24/7 Emergency Service: Our team is available to handle your emergency needs 24/7.
A+ Rating: Our slogan is "C. Woods is the call that does it all" and the Better Business Bureau agrees, giving us an A+ rating.
Trusted Since 1956: For more than 60 years, we have been a trusted expert in the industry. We are a licensed Lennox dealer, so you know we deal in quality products.