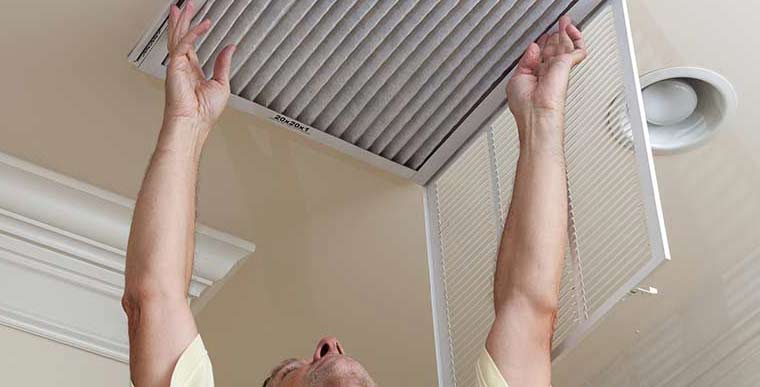 Your home's heating and air conditioning quality is only as good as the filter that rests inside the unit. At C. Woods Company, we will help keep your Tyler, TX property cool and comfortable with our AC and furnace filter service for residential and commercial customers.
Why You Need an HVAC Filter
Your air conditioning or furnace filter helps keep dust, dirt and other airborne pollutants out of your living space. As your AC is working away, dust and debris will flow into the unit and end up in your ductwork if there is no filter in place to catch it. If you don't change your filter regularly, it will become clogged up and that dirt and debris will still end up getting through and your indoor air quality will suffer.
Find out what others in your area have been saying about our services when you visit our reviews page.
Benefits of Regular Filter Replacement
With regular AC and furnace filter replacement, you will notice a handful of important benefits. Not only will your indoor air be cleaner, but your entire AC system will run more efficiently, resulting in lower energy bills. Ideally, you should change your filter as soon as it appears dirty, but taking a look every month should help you stay on track. When you perform this basic maintenance task, you will need fewer repairs and your system should last longer.
Check out our coupons page to save on your next service.
Why Choose Us?
If you are uncomfortable changing your filter, we will gladly provide you with filter installation as part of our maintenance package. We also offer these unique features that add even more value to our services.
24/7 Emergency Service: We are available to our customers 24 hours a day, 365 days a year.
Trusted Since 1956: We have been in business for over 60 years providing expert service in your community. We've also been a proud Lennox dealer since 1956.
A+ Rating: We enjoy an A+ rating from the Better Business Bureau.