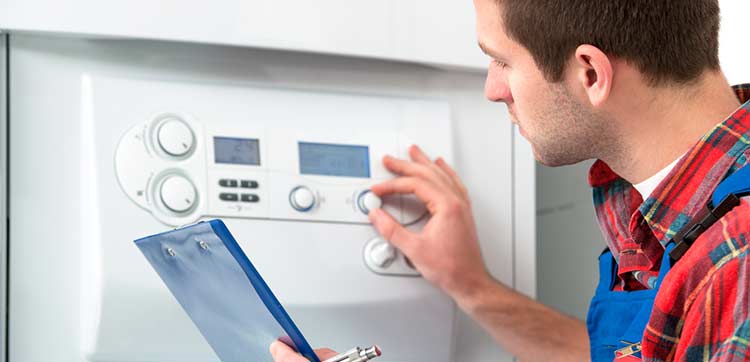 When your heating system starts acting up on you and you aren't sure what to do next, call the experts at C. Woods Company for help. We have been providing professional heating tune-up, repair and installation services to the residents of Tyler, TX for decades, so if your heater stops doing its job, our technicians can be there in a hurry to make things right. We serve both residential and commercial customers.
Find out what other people in your area have been saying about our range of services when you visit our reviews page today.
Signs You Need Heating Repair
No heating system lasts for years without requiring some maintenance or repairs along the way. Your heater is a complex mechanism that requires each part to work together with all the other parts to provide the comforting heat you need. Some of the signs that show it is probably time for heating repair service include loud noises or banging during operation, cool or lukewarm air when it should be warm, high heating bills without added usage, poor indoor air quality and cycling on and off for no reason. If you notice any of these signs, call us for reliable repairs.
Benefits of Heater Replacement
When your heating system gets up in years, a heater replacement may make more sense than basic repairs. If your heater is older than 10 years and needs frequent repairs just to keep it running smoothly, a new one will offer a range of benefits. You will see greater energy efficiency and lower heating bills, you won't need repairs and the air in your home will be clear and free from debris.
Common Heater Problems That Require Professional Attention
Dealing with heater problems can be stressful, especially when an issue arises suddenly on a particularly cold day. Instead of attempting a DIY heater repair, call a professional if your heater is showing any of the following signs and symptoms:
Uneven heating: Your system may be failing and could require a replacement.
Shuts on and off: If your heater shuts down unexpectedly, then the problem could be with the wiring, thermostat, or faulty pilot light (gas-powered systems).
Takes too long to heat: Is your heater taking too long to heat up even when you dial up the thermostat? The problem may be attributed to leaky air ducts or a damaged fan motor. Belts and bearings should also be checked.
No matter your heating problem, our HVAC pros have the experience to accurately diagnose and resolve the issue. Rest assured that we'll have your home heating again in no time!
Our service plans can help you enjoy a longer lifespan on your unit with fewer repairs!
Why Choose Us?
Residents of Tyler have grown accustomed to our exceptional customer service, and here are a few features that add even more value.
Trusted Since 1956: For over 60 years, we have served the area with expert indoor maintenance services you can trust.
24/7 Emergency Service: Our team is on call 24/7, 365 days a year for those heating emergencies that just cannot wait.