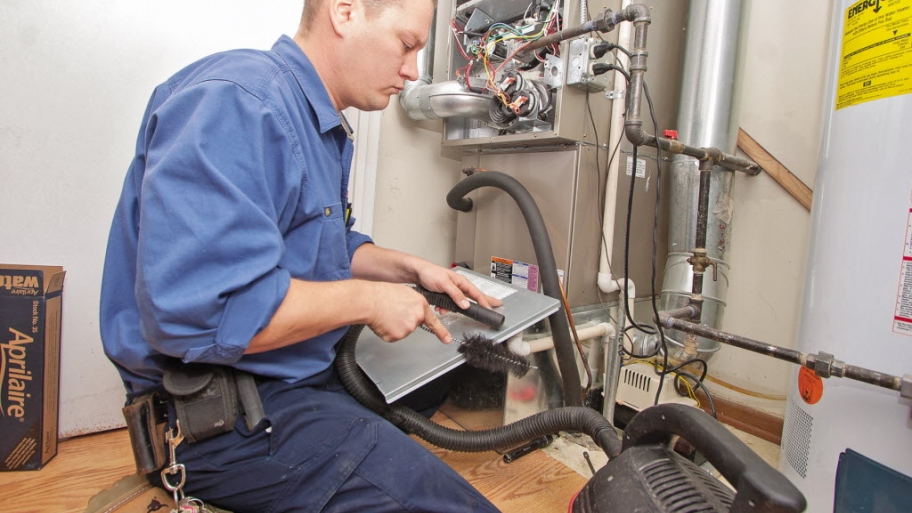 For effective air circulation inside your Tyler, TX property, it's important that your air handler is working at full capacity. If the air is not circulating properly through your ductwork, you won't be as comfortable as you should be. The experts at C. Woods Company provide air handler repair and installation services that will ensure you can sit back and feel comfortable no matter what the temperature is outside. We serve residential and commercial customers throughout Tyler and surrounding areas.
Visit our reviews page to find out what your friends and neighbors have been saying about our services.
Do You Have These Air Handler Issues?
Some of the common problems homeowners have when it comes to their air handler include:
Clogged Air Filters - A clogged filter causes the system to work harder getting air to circulate throughout your home.
Poor Maintenance Schedule - Whether it is infrequent maintenance or none at all, keeping your air handler in good working order is always important.
Airflow Obstruction - If the airflow is obstructed by excessive dust or objects such as toys or dead animals, the air handler's performance will be affected.
Trust Your Air Handler to the Professionals
Whether you need air handler repair or air handler installation services, this is not a good time to use the DIY approach. Working on your air handler can be dangerous, and even deadly if you don't have experience. You may also run the risk of voiding any warranties you have if you start poking around and cause more damage to the unit. Trust in the experts and give us a call to keep your air handler running smoothly.
Find out how you can save on your next service by checking out current deals and discounts on our coupons page.
Reasons to Choose C. Woods Company
"C. Woods is the call that does it all" is one of our slogans, and we take it very seriously. When you give us a call, you can expect the highest quality services and exceptional customer service. We also offer these features that add even more value:
24 hours a Day, 365 Days a Year: We provide emergency service 24 hours a day, 365 days a year.
Expert Services Since 1956: We started in 1956, and since that time have been a proud Lennox dealer and member of the community.
<!-Great BBB Rating: There's a good reason we have an A+ rating from The Better Business Bureau.->