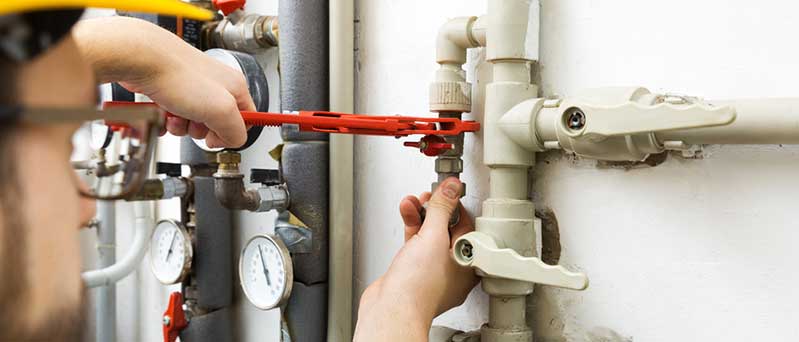 At C. Woods Company, we have decades of experience when it comes to detecting and repairing gas line leaks. We are also highly trained in gas line replacement in the Tyler, TX area. Your gas line is one component you don't want to take for granted, so if you ever suspect a leak, don't hesitate to call for help. C. Woods Company serves both residential and commercial customers.
If you'd like to find out what other people in your area have to say about our services, feel free to visit our reviews page for customer feedback.
Steps to Take When You Have a Gas Leak
If you suspect a gas leak on your property, it is important to act quickly to ensure your family's safety. You can often detect a gas line leak by the smell of rotten eggs, or by a hissing sound as gas escapes from the damaged line. It's important to leave the house as the first action you take.
Also, don't turn on or off any lights, use your cell phone or use any appliances. Move everyone to a safe space and then call your local utility company to shut off the supply. Then call us to come and make the necessary repairs or replacements.
Professional Gas Line Leak Detection
It's important to remember that natural gas is extremely flammable and is an explosion risk if there is even the slightest spark. Trying to locate a gas line leak or shut the gas off is not the right thing to do. In this area, the DIY approach is the worst response you could have. Call for expert help and keep you and your family safe.
Save money with our online specials when you visit our coupons page.
Reasons to Choose Our Team
When you need professional gas line repair services, C. Woods Company should be your go-to provider. We also offer a range of unique features that adds to our customer service:
Expert Services Since 1956: We have been proudly serving the community for over 60 years.
A+ BBB Rating: The Better Business Bureau has given us an A+ rating, so you can trust in the quality of our service and workmanship.
"C. Woods is the Call that Does it All": This slogan of ours describes our exceptional services, and the fact we are open 24/7 for business, 365 days a year.