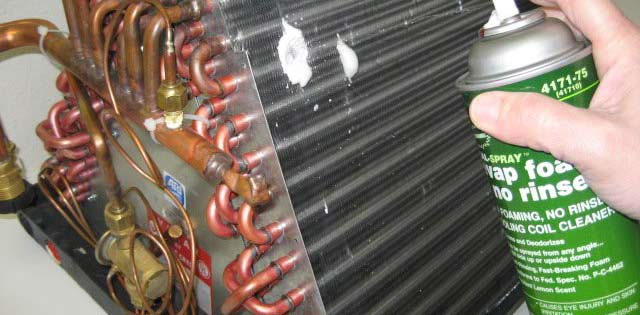 The evaporator coil is a critical part of your air conditioning system that holds the refrigerant that ends up being used to cool your home. If the coil is broken or damaged, there may be no cool air to circulate. Professional evaporator coil repair or replacement is the answer, and at C. Woods Company, we have the experience and the team to make it happen. We serve both residential and commercial customers.
Discover what other residents of Tyler, TX have been saying about our services when you visit our reviews page.
Common Causes of Evaporator Coil Issues
Over time, your evaporator coil may experience issues that require repairs or evaporator coil replacement. In a place like Tyler, you likely use your AC a lot, and with heavy usage comes wear and tear. Here are a few reasons you may need evaporator coil repair or replacement.
Older Air Conditioner – if your system is over 10 years old, evaporator coil troubles may become more frequent.
Frozen Coils – a leaking air conditioner can result in frozen coils, causing them to crack.
Dirty Coils – lack of AC maintenance can result in dirty, clogged evaporator coils.
Will Regular Maintenance Help the Evaporator Coil?
Regular air conditioning maintenance will help your entire system, including the evaporator coil. When you have your system tuned up and checked over on a regular basis, it will run more efficiently, won't leak refrigerant and your coils will benefit as a result.
When you visit our coupons page, you'll get instant access to current specials and savings.
Rely On Our Experts
When you call us at C. Woods Company, you can expect stellar AC services and even better customer service. We also offer these features that add even more value to your service.
Trusted Experts for 60+ Years: Our company has been a trusted name since 1956, giving our customers more than 60 years of devoted service.
After Hour Emergency Service:We are on duty 365 days a year, 24 hours a day in case of an emergency.