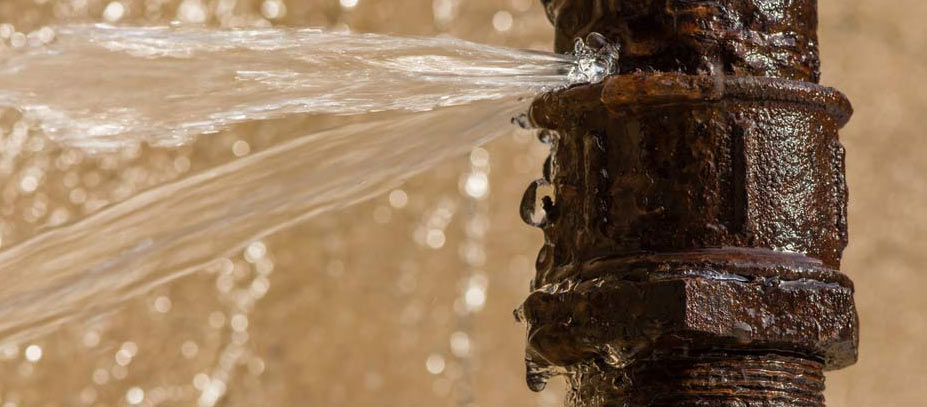 A burst pipe can cause complete chaos in your home, not to mention thousands of dollars of water damage. At C. Woods Company, we provide homeowners in Tyler, TX with high-quality plumbing leak detection services, including burst pipes. Our technicians will come in at any hour of the day or night and take control of the situation, with the least amount of disruption possible. We serve both residential and commercial customers.
Are you interested in finding out what others in your area have been saying about our services? Visit our reviews page!
 Common Causes of Burst Pipes
Throughout North America, the most common cause of burst pipes is cold, frigid temperatures, and while that isn't as much of a concern in Texas, there are a handful of causes you should watch for. Periods of heavy rain and flooding can affect the ground surrounding your pipes, causing it to shift and the pipe to burst. If your pipes are older and worn, that is also a possible cause. Homeowners often cause burst pipes when landscaping or doing home renovations and tree roots have a way of enveloping pipes as they search for a water source.
Risks of Water Leaks in Your Home
If the water leak inside your home is not as dramatic as a burst pipe, it can still cause serious damage. In fact, slow and methodical water leaks often cause more damage because the homeowner has no idea they are happening until the damage is obvious. We provide expert water leak detection services, so you can get to the bottom of the problem and stop the damage fast. Leaking pipes can also cause health issues in the form of mold and mildew growth, affecting every member of your family.
Save on our services with sales and specials from our coupons page.
Why Choose Us
Since we started our company, one of our favorite slogans has been "Tell Them Patsy Sent You". We enjoy the deep sense of community surrounding our business, and it shows in every service we provide our customers. Here are a few more reasons our customers keep coming back.
A+ Rating: The Better Business Bureau has given us an A+ rating.
Expert Services Since 1956: With over 60 years of experience providing total home maintenance services, we are trusted industry experts.
24/7 Emergency Service: We work around the clock because emergencies do not always occur during normal business hours.