Do you want to make your home warm and cozy without the hassle of a wood burning fireplace? C. Woods Company provides high-quality gas log fireplace installation that will completely transform your home. Call us at 903-593-0246 today to get started. Visit our coupons page now to discover current specials and sales.
If you really want to create ambiance in your home, a gas log fireplace is the way to go. These appliances tie right into your home's gas line and are much cleaner and safer than wood-burning alternatives. At C. Woods Company, we can safely install your gas log fireplace and help your family stay cozy and comfortable all year round. We serve both residential and commercial customers.
Take a look at our customer reviews to find out what people just like you have been saying about our services.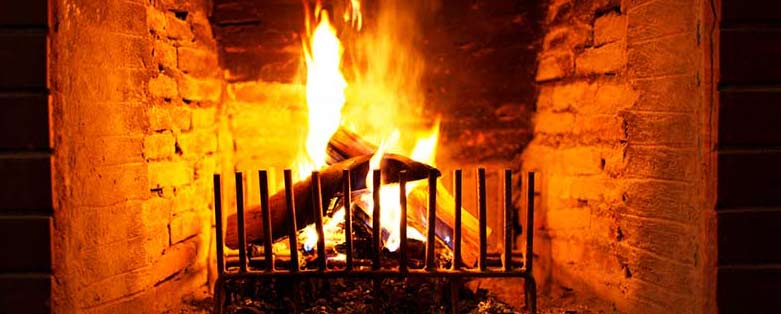 Advantages of Getting a Gas Log Fireplace
Having a gas log fireplace installed in your home comes with several benefits when compared to a wood burning fireplace, and just on its own. They look wonderful, and will boost your home's value once installed. Compared to wood fireplaces, gas log fireplaces are much easier to use, don't require regular wood purchases and require virtually no maintenance. With the flick of a switch, you can be enjoying a cozy fire with your family, with no cleanup afterward.
Things to Consider About a Gas Log Fireplace Installation
Professional gas log fireplace installation is the only way to go if you want to have a safe, worry-free experience. Some of the factors you will need to consider include:
Is there already a fireplace in your home?
Is the area of the new fireplace properly ventilated?
Will you need new gas lines to accommodate the new fireplace?
Will you be obeying local building codes when you install the new fireplace?
Why Work with Us?
When you work with C. Woods Company, you can expect superior technical service and exceptional customer service with every visit. We will always show up on time and ready for work, and we will never ignore your questions. We also provide these exciting features that add even more value:
Keeping You Comfortable Since 1956: Since 1956, we have a trusted name in plumbing and HVAC services.
We Never Charge Overtime Fees: Despite being available 24 hours a day, 365 days a year, we don't charge for service after hours.
We are Highly Rated: The Better Business Bureau gives us an A+ rating, which means our business practices and reputation will meet all your needs.
If the thought of a beautiful gas log fireplace intrigues you, call 903-593-0246 today for fast and cost-effective gas log fireplace installation and repair in Tyler, TX and surrounding communities.