It's easy to get used to having a reliable plumbing system, but there's always a risk that plumbing will fail. Pipes burst, clogs form, and fixtures stop working as they're supposed to. When a plumbing emergency happens it can be overwhelming, upsetting, and even a bit frightening. At C. Woods Company we understand how important reliable plumbing systems are, which is why we work hard to provide expert plumbing services to our customers in Chandler. We fix clogged drains, repair damaged pipes, and keep your home comfortable so you can enjoy peace of mind.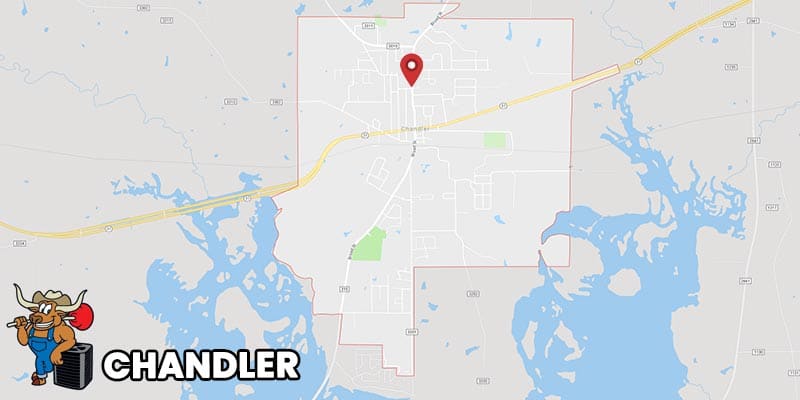 Learn what our plumbing services can do for you. Take a look at reviews from our happy customers in Chandler.
Tips to Prevent Drain Clogs
Plumbing drains clog naturally over time. It's normal for dirt, grease, hair, and particles to build up and lead to blockages, however, there are some simple steps you can take to minimize these problems.
The first thing you should do is add catches to each of your drains. Simple catches will trap hair and other large particles so they create a blockage. Clean the catches regularly and you'll slow the development of clogs dramatically. You can also take a proactive approach by setting rules as to what goes into your drains - always remember that cooking grease can be a disaster for your kitchen plumbing.
In the event your preventive measures don't work, you're going to need professional help. A clog causes more than slow drains - it can also create excess pressure in your plumbing that leads to breaks and leaks. At C. Woods Company we offer top-rated Chandler drain cleaning services that remove blockages at the source, restoring the flow of water to your home in no time!
Signs Your Hot Water Heater is Failing
The average hot water heater will last about 10 to 15 years when maintained properly. Unfortunately, many fail well before then, because homeowners avoid maintenance and fail to pay attention to warning signs that a repair issue is needed. Some common ones to watch for include:
Rust colored water
Lack of water pressure
No hot water
Leaks around your heater
High energy costs
Noisy operation
If you notice any of these issues, you might need hot water heater repair services. At C. Woods Company we are your water heater experts, offering a range of services including repairs, maintenance, and replacement.
Additionally, we always aim to keep our costs affordable for our homeowners.
Be sure to ask about financing options if a water heater replacement is needed.
Your Emergency Plumbing Lifeline
At C. Woods Company, we're dedicated to serving as an emergency lifeline for your home's plumbing system. Our trained team of professionals is ready to respond to calls at all hours of the day. Plumbing problems don't occur on a schedule and it's often the worst possible time that your hot water heater dies, your sink starts to leak, or you get stuck with a clog that you just can't resolve. It's those times that you can call us for help and get 24-hour plumbing repair in Chandler.