Texas is known for its harsh summer temperatures and chilly winter days aren't uncommon in the Chandler area. That's exactly why your AC and furnace systems are so important and why you don't want to go without them for even a day. Just one day without AC in the heat of summer could leave you with nearly unlivable temperatures through your home. At C. Woods Company we specialize in AC and furnace repair and maintenance, and offer 24-hour HVAC repair to get your home running properly again, even when other companies aren't around. We put your home first - and guarantee your satisfaction with every service.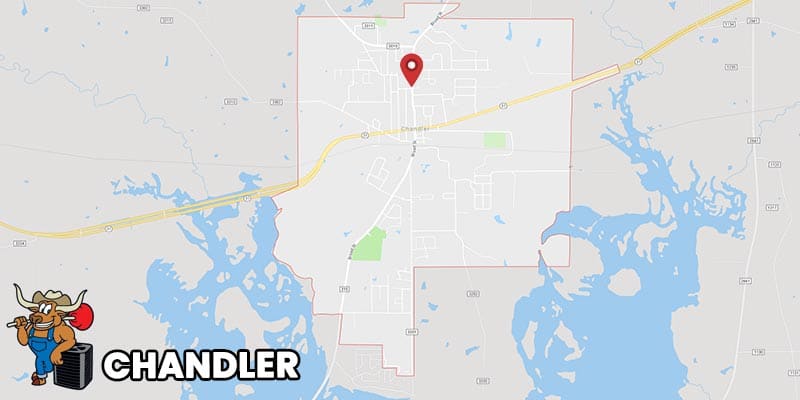 Don't just take our word for it. Visit our reviews page and let our past customers speak to our work quality.
What Emergency AC Repair Means for You
There's no way to predict when your AC system is going to have a problem, but if it's summer there's a good chance it will be hot outside when something happens. That's why having access to emergency AC repair is so helpful. We can send someone to your home for air conditioning repair on weekends, during holidays, and even in the middle of the night if you need us.
It's also important to look out for common warning signs that something is amiss with your system. This can range from:
Poor indoor air quality
Excess dust
AC that cycles on and off
Little to no airflow
Fluctuating temperatures
When your air conditioner isn't working as it should you'll notice the difference. As soon as you detect it, be sure to get the help you need to avoid costly AC emergency repair services.
How Furnace Tune-Up and Maintenance Saves You Money
Even though it's warm for most of the year in Chandler, there are months when you'll need to run your furnace. Over time your system will need maintenance and repair to avoid damage and ongoing issues. Working with us to get furnace tune-up and maintenance services will keep your system clean, and help prevent major problems from occurring.
Dust will clog up your system if it isn't removed regularly, and that leads to overheating, inefficient operation, and other problems. Regular maintenance will help keep preventable problems from occurring, while also extending the lifespan of your system. Because your furnace is not always in use, it's important to keep up with maintenance to avoid major issues.
In the event your furnace is beyond repair, and new system installation is needed, our furnace contractors can help. We offer expert installations and can help you choose the right system for your home.
Best of all, we also offer help with financing, so be sure to ask our staff about your options.
Don't Panic With Our 24-Hour Services
It's easy to panic if you have a serious heat or AC failure and your home is getting colder or hotter. You might even feel helpless or be calling different companies frantically trying to get help. When you work with C. Woods Company you can expect a live response 24/7. Whether a simple repair can get your home back up and running or you need a complete AC installation, you can count on our technicians to get the job done quickly and effectively.