A Guide To Finding a Reliable Plumbing Company
Homeowners should be mindful when searching for a new plumber. Plumbing is an essential commodity that is enjoyed by everyone. Homeowners who know how to find a trusty contractor feel at ease when they can trust that their home is in working order. People should follow tips like these to understand what to look for in any plumbing company they need to call.
It's difficult for homeowners to find a contractor that they can trust. Companies that have been around for decades are companies that often go above and beyond. They can educate homeowners to make informed decisions and run out during the holidays to make sure emergencies don't go unchecked. Those are the types of companies homeowners can trust to have their best interests in mind.
Make Sure Any Plumber Hired Is Licensed and Certified
The first thing a homeowner should do when getting consulted by a plumber is to check their credibility. In most states, plumbing businesses are required to have licensed and insured plumbers in the event of damages. Homeowners should call companies beforehand and inquire about these certifications and ask for proof.
It shouldn't be difficult to talk about these things and feel like the company truly cares about its clients. Plumbing is an essential utility, and it's not something to be done without the proper tools and the skills to use them. By confirming their plumbers' credibility, homeowners can feel safe that their home is being worked on by a professional.
Keep an Eye on Online Reviews
After finding a credible plumber, it's important to hear what other people have to say. Although it is not recommended, some people will do this first instead of checking for credentials. Technology has granted us the ability to share our experiences. What is great about online reviews is that anyone can see unedited comments left by previous clients.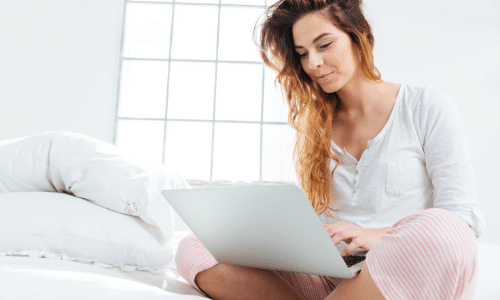 Forget looking at ratings. It is easy to understand a company by reading what people say about it. But just because someone has a hard time working with a company doesn't mean everyone does. Homeowners should be thorough when looking into a company to make an informed decision.
Look Into a Membership for Additional Perks and Special Treatment!
Some plumbing companies have service memberships that offer special perks to loyal clients. By calling ahead or visiting a website, homeowners can be informed of coupons, special services and get a feel for a company. If a company offers memberships, it is granted that it will provide discounted services, but it also reveals something about the quality of their service.
Most people don't get a membership anywhere without a trial run. What offering a membership shows is that a company values its relationships so much with long-time clients that they create an incentive program that gives back to them.
Companies will include some, if not all, of these perks:
24/7 Service

Discounts on Services

Warranties on Supplies

Scheduled Check-Ups

Monthly Coupon
About C. Woods Company
C. Woods Company has been serving Tyler, TX for over six decades. They provide outstanding care to both residential and commercial clients by providing upfront and affordable pricing, undivided attention, and open communication 24/7. C. Woods Company doesn't just provide a service, they provide a state of mind. Call now for expert plumbing services.