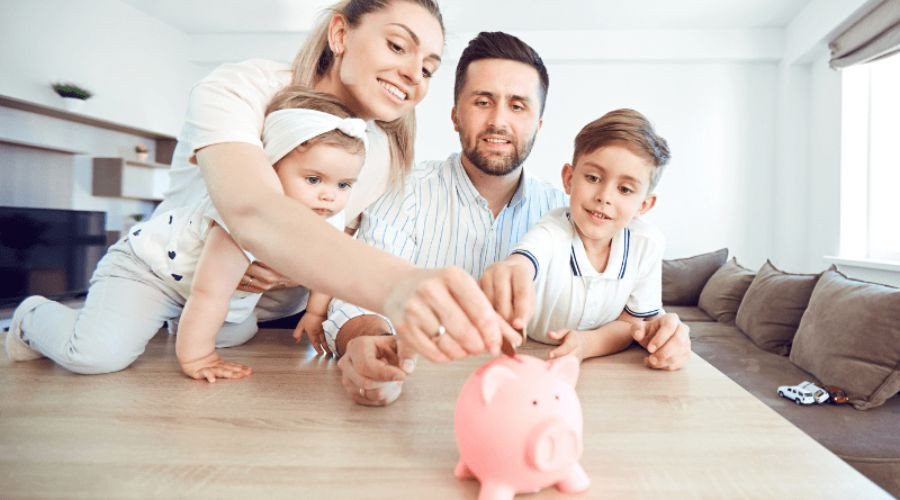 Save on Electric Bills Now
It's no surprise that during the winter, energy bills skyrocket. This could put homeowners in dire financial straits––especially with the holidays drawing near. One may wonder if there's any way to reduce electric bills. Thankfully, they have many options–three of which are listed below. Even employing one of the following measures could save a homeowner hundreds of dollars on their heating, cooling, and other costs.
Upgrade to a Programmable Thermostat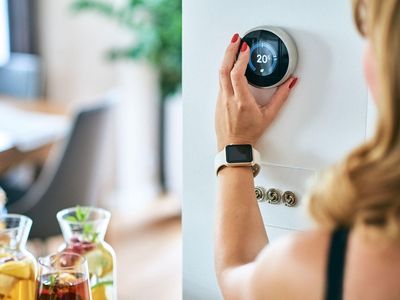 Programmable thermostats (also known as "smart thermostats") give homeowners unlimited control over their indoor air quality. These devices:
Work with Wi-Fi connections.

Many programmable thermostats come with smartphone apps, giving homeowners remote control over their AC units. These apps also allow homeowners to predict how much their monthly energy bill will be.

Allow homeowners to set schedules.

Nobody wants to fuss with the thermostat constantly. Yet, with a programmable thermostat, homeowners can set schedules, turning the system on and off at certain times of the day.

Save money.

Programmable thermostats are fairly inexpensive to install. In the long run, they also act more efficiently than outdated devices, maximizing energy while minimizing cost.
Honeywell, Nest, and Ocobee all make smart thermostats. One can order one online or get one in stores.
Change the Air Filter Once Every Three Months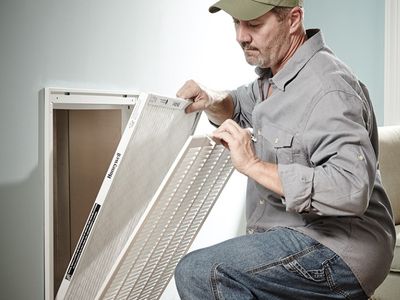 EnergyStar reports that homeowners should change their HVAC air filters once every season. So, that's about once every three months. Changing the HVAC system's air filter lets the HVAC system breathe. It also filters hair, dust, and other debris from affecting the home's indoor air quality.
When getting a new air filter, one should consider:
Their AC system's use.

If a homeowner doesn't use their cooling system for a prolonged period, they might not have to change their air filter as frequently as EnergyStar suggests.

How many people/animals live in the home.

The more living things in the residence, the more often homeowners should change their air filters. Animal hair can clog an HVAC unit and its vents, reducing its efficiency.

The air filter's dimensions.

Air filters come in different shapes and sizes. One should know what size air filter their AC unit needs. This involves knowing the filter's size, width, and girth.
If the AC or heater stops working as expected, one should consider air filter replacement. They should also consider the benefit of partnering with a professional.
Schedule Annual Maintenance Visits
Energy bills aren't the only things that can cost homeowners money this holiday season. One could also find themselves paying for costly repairs. People can avoid this by scheduling annual visits with HVAC professionals.
A licensed and bonded contractor can:
Assess the HVAC system for any issues

Advise homeowners on preventive maintenance techniques

Install new components or appliances

Fix any problems

Answer a homeowner's questions and concerns
A professional can also explain what measures can decrease the home's monthly energy bill. For instance, they may suggest replacing outdated components, such as old thermostats. They may also suggest day-to-day things homeowners can employ to save money.
About C. Woods Company
C. Woods Company has one goal: to provide reliable, honest service to those living in Tyler, TX. These HVAC professionals offer various services to help those with AC or heating trouble. They believe in taking "the bull by the horns" when combating certain issues. One can call today for HVAC service!