Get To Know Plumbing Pioneer Adrienne Bennett
Black History Month is a perfect opportunity to honor and learn about the Black men and women who have shaped culture and impacted history. These stories come from multiple industries, institutions, and movements - even the world of plumbing! One woman who has had a profound impact on the plumbing industry is Adrienne Bennett, the first Black woman to earn a Master Plumber's license.
So in honor of Black History Month, this article offers a brief chronicle of Bennett's incredible journey from apprentice to master plumber to business owner!
Starting Out
Adrienne Bennett grew up in a middle-class Detroit suburb in the 1960s and '70s. In 1976 she studied metallurgical engineering at Lawrence Tech when she first became interested in plumbing. A recruiter for the Mechanical Contractors Association of Detroit approached her at a political rally and offered her a spot in a federally-sponsored apprenticeship program.
She found the idea appealing since it aligned with her interest in engineering - and the potential salary of $50,000 a year didn't hurt, either. So Bennett signed up for the 5-year apprenticeship, beginning her career in plumbing. While she wasn't the first woman to enter this program, she would be the only one to make it to the end - the five female apprentices that preceded her all dropped out of the program for various reasons, some of which she was about to understand all too well.
Climbing the Ladder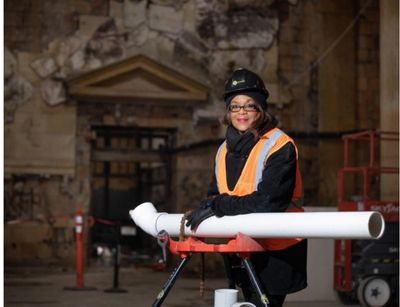 Throughout her apprenticeship, Bennett faced harassment, racism, and abuse from many of her fellow apprentices, virtually all of whom were white men. But she didn't let that dissuade her - she stuck it out, became a journeyman plumber, and passed her master plumber exam on September 9th, 1987. This cemented her place in history by making her the first Black woman in America to earn that title.
Of course, Bennett didn't stop there. She worked as a project manager, code enforcement officer, plumbing inspector, and certified medical gas inspector in Detroit. These last two positions were also historic firsts for an African American woman. This gave her the expertise and in-depth knowledge of the field she would need for her next endeavor: business ownership.
Contractor and Business Owner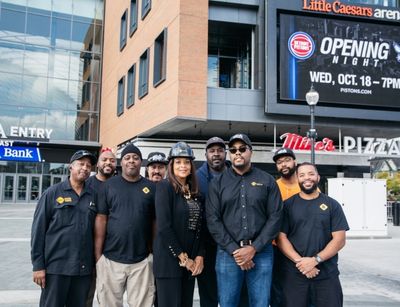 In 2008, Bennett started her own company, Benkari, of which she is President and CEO. Under her leadership, Benkari has been involved in various high-profile renovations and construction projects in Detroit, including the construction of the Little Caesar's Arena and the restoration of Michigan Central Station.
As an independent plumbing contractor and business owner, Bennett continues to inspire and foster opportunities for young women. While men still dominate the plumbing industry, Bennett is vocal and active about encouraging women to enter the field and pursue careers as rewarding as hers has been!
About C. Woods Company
C. Woods Company has been serving the Tyler community with pride since 1956. With their fast, reliable service, competitive pricing, and personal attention, they have earned several awards from HomeAdvisor and have been named Best Plumbers in Tyler by Expertise.com. Their courteous, licensed, insured, and background-checked technicians are available 24/7, so call them anytime for plumbing services in Tyler, TX!