Act Now To Get An Energy Efficient Upgrade and Get Tax Credits and Rebates
2022 was a whirlwind year as things returned to normal in some places, and conflicts and pandemic problems broke out elsewhere. Even the most prosperous country in the world is affected by upsets in the global supply chain and the global economy. Inflation began to become a serious burden on the average American household, so the federal government enacted what is known as the Inflation Reduction Act to curb the rise of everyday goods and services.
The Inflation Reduction Act: What It Is and What It Does
While the IRA throws a wide net over the prices of most goods and services, this article will mainly cover the tax credits and rebates that help families replace their current heating and air conditioning systems with newer, more efficient ones. A household can earn nearly $14,000 in tax credits and rebates. The credits and rebates are based on income and the type of unit purchased as well as when it is purchased.
How Can Homeowners Know If They Qualify?
Now is the time to start, because only installations done in 2023 qualify for rebates. Installing certain products enables households to receive rebates or tax credits on their purchases. Direct to the consumer rebates are available for the purchase of heat pumps because of HEERA, the High-Efficiency Electric Home Rebate Act, (a part of IRA). Heat pumps are a great way to heat and cool a home because they move the heat from one place to another but have no heat source other than the temperature of the air (or water or ground, depending on which pump is purchased. Geothermal and water-source heat pumps are also available in most areas. The rebates do depend on the household income, up to $8000.
100% of cost covered for low-income households

50% of cost of medium-income households

30% tax credit for high-income households
Advantages of Installing a New HVAC System Beyond the IRA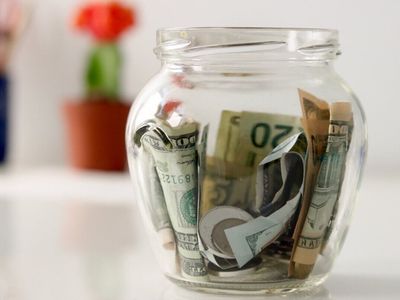 Heaters and air conditioners lose efficiency with age. If a home has a unit over 10 years old, it is probably time to upgrade. The rebates available are an incentive, but there are many other reasons for getting a new HVAC system or heat pump.
Reduce Energy Bills:

Newer systems are much more efficient, and if a home goes from a traditional system to a heat pump, it may see a huge drop in cost.

Improve Air Quality:

Heat pumps can provide both dehumidifiers and humidifiers when necessary for breathing easy, and new filters are always better.

Environmental Help:

The rebates discussed are part of a clean energy initiative, and these systems are easier on the environment because of their efficiency level.

Peace of Mind:

Homeowners can rest assured that their new system is working properly and enjoy the savings that come with it.
About C. Woods Company
C. Woods Company has served the people of Tyler TX for more than 60 years. With friendly, background-checked technicians and personalized solutions, they are the ones to call for HVAC services.