Follow These Monthly HVAC Maintenance Tips to Avoid Costly Repairs
Even with your busy schedule, it is worth your time to schedule a few hours a month to take care of your HVAC system. By performing a few simple jobs that take very little time, you ensure that your unit is in optimum working condition.
It's all about making sure that your system is energy efficient and is ready to go when you need it most- in the heat of summer. Make this the month that you actively start to care for your HVAC system. You'll realize the cost savings very quickly.
Always Check the Air Filter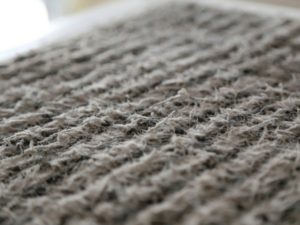 To make sure that your A/C is blasting cool air with the fewest possible contaminants, replace your filter on a monthly basis.
This is an easy job, which involves you simply pulling out the old one and replacing it with a new one.
If you're not sure about this, bring the old filter with you to the store and the clerk can help you find the right size.
It's a good idea to get an energy efficient filter too. You can determine this by a filter's MERV rating.
Make May Your Maintenance Month

If you aren't already in the habit of scheduling annual HVAC maintenance, make May the month that you do it in.
During your tune-up, the technician will clean everything out and inspect for wear and tear.
You can also have them change the air filter for you, taking one item of your own monthly to-do list.
Annual maintenance helps extend your system's lifespan while making it as energy efficient as possible.
Clean the Debris Outdoors
An important part of your HVAC system is located outdoors.
Where it is more vulnerable to collecting dirt and debris that might clog up mechanisms and reduce operational efficiency.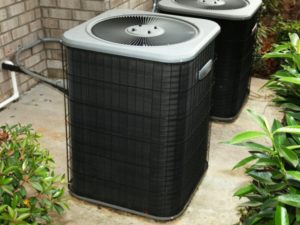 If you have a wet-dry vac, it's a handy way to clean out the interior of the condenser unit.
Also, take steps to make sure that there is no clutter (i.e. yard storage or waste) around the condenser itself.
Wipe down the fins, taking care to make sure that they are all pointing outwards.
Another important thing is to check that your unit is level every month.
If it's not, refrigerant levels won't balance out, which means that important components in your unit won't be adequately lubricated when they are working, which creates the potential for damage.