How a Sink Should Be Installed in Granite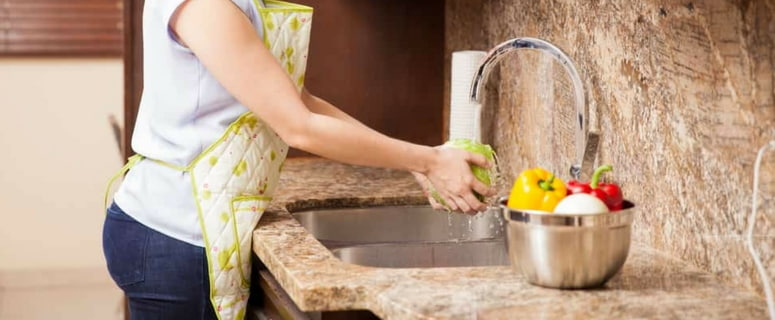 When you are taking on remodeling projects with your kitchen plumbing, it's not just about picking out décor and finishes although that is important we will get to that later. Granite countertops are a very popular choice these days with Tyler, TX homeowners.
Granite not only looks chic, but it is also one of the more durable materials for a countertop, as it is heat resistant and less likely to chip, great for in the kitchen.
However, it is also very pricey. That means when it comes time to install your sink, you'll want to follow some very specific steps. Here's what you need to know.
Pick a Great Sink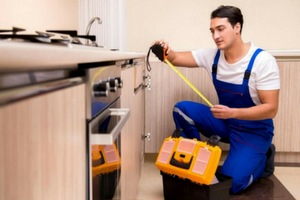 You'd think picking a kitchen sink is an easy task. Not necessarily. There are many things that you need to think about. For instance, how much sink space do you want or need? Is there room in the countertop?
How do you typically use your sink? Do you have a dishwasher or do you hand wash your dishes? Are you a home chef, with a need for ample prep space for your home cooked meals and a sink that supports this? Understanding these questions will help you to determine the style and size of your sink.
Get Professional Help
While popping in a kitchen sink to your granite countertop is very much a doable DIY job, though it is advisable to get professional backup from your local plumber. If the sink isn't installed and sealed correctly, you may be in for water leak trouble down the road.
Not only are water leaks messy and inconvenient, but you could also be on the hook for major repair expenses. The other consideration is time. Do you have enough time that you can dedicate to this important job? It takes a professional a fraction of the time than it does for the novice handyperson. The sooner that your sink is installed, the sooner you can use it!
Measure Well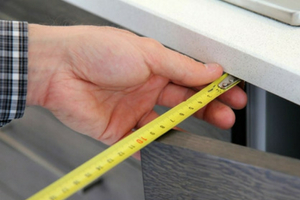 Potentially the most critical part of the process is to measure correctly. If the hole in your counter is too small, you run the risk of re-cutting, which can cause serious damage to your granite.
If the hole in your granite is too large, you'll have trouble sealing it, which can be problematic. Even worse is if it is substantially too large. You will need to either get a different sink or replace your granite counters.
Do it right by getting the right measurements. Granite is a premium material, which looks great in your kitchen, but needs special care to have your sink installation done right.