Why Won't The Heating System Turn On?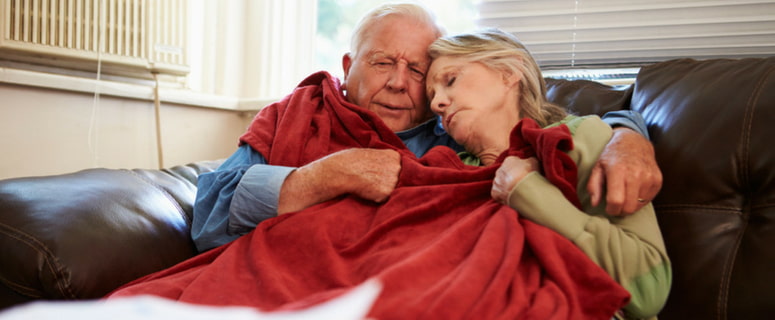 Have you turned on your heating system lately? The winter season is almost here and you want to be sure that it will turn on when you need it. But if it doesn't, you can troubleshoot it on your own to get it started again. Before you do anything, make sure the gas valve is off and breaker switch to the system is also off.
Is The Pilot Light On?
Your system will not start if the pilot light is out. When you light it, what color is the flame? If it is yellow, the pilot opening is blocked.
If your pilot light goes out immediately after you light it, it means the sensor is dirty. You can disassemble it to clean it. If the pilot flame does not touch the thermocouple switch, it's time to call in for HVAC service.
Is The Power On?
It may be a gas furnace, but it needs electricity to run. If there is no electricity, the component that turns the system on won't work. Check the breaker box for a short circuit and ensure that the furnace breaker is "On." Finally, check the power cord for any signs of wear and tear.
Do You Have Gas?
Turn the power off and make sure the gas valve is turned all the way up. If there is no gas supply to your home, there will be no fuel to ignite the pilot. When working with gas appliances, use caution. If you smell gas, leave the premises immediately and call the utility company and a licensed contractor for HVAC service.
Thermostat Batteries Are Dead
The thermostat turns your system on, but it cannot do that if the batteries have expired.
Change the batteries now.
Make sure the thermostat is set to "Heat" and "On" when you start your heating system.
Check The Condensate Pan
Water released from condensation is held in the reservoir of the condensate pan in your system. If the reservoir is full, your system will not start. Empty out the reservoir, but be aware that this is caused by a larger issue that should be checked by a licensed HVAC expert.
Do You Have a Dirty Thermocouple?
The thermocouple in your heating system is simply a safety device that turns the gas off if the pilot light goes out. The pilot flame won't light up if the thermocouple is clogged. Check the thermocouple in your system to ensure that the thermocouple is clean. Keep in mind that thermocouples wear out with time, and you will need to replace it eventually.
You Need Annual Maintenance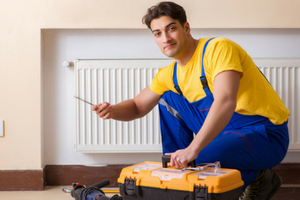 You can prevent heating system failure by having it inspected by a trained professional once a year. If you haven't checked your system in over a year, it is probably dirty inside.
This causes heating elements to work harder, and they can burn out if they are not cared for. During maintenance, a technician will also check the electrical system that runs your furnace, and will adjust it accordingly.
This will go a long way in preventing future electrical problems that could shut down your heating system completely. Still won't start? Call C. Woods Co in Tyler, TX for reputable HVAC service. A qualified technician will arrive at your home in no time to inspect your heating system. They will be happy to answer any questions you may have about your heating system.