Contractors Future-Proof Their Business With QSC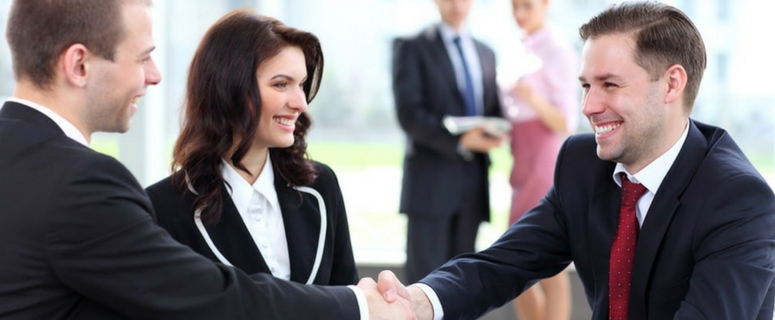 Last month, plumbing, heating and air conditioning contractors and service providers from across the country attended the Quality Service Contractor's Power Meeting 2018 in Savannah, GA. Quality Service Contractors is an Enhanced Service Group of the Plumbing-Heating-Cooling Contractors National Association.
The theme of this conference was Future-Proofing Your Business. Over the course of three days, from March 6-8, QSC members learned about building the value of a business by developing future leaders, examining economic forecasts, dealing with technology trends and planning for disasters.
These types of lessons will secure a service business going forward and offer owners more mobility, according to QSC chairman Lawrence Snow.
"You want your company to eventually take care of you and give you financial freedom," he said, "and there are things you can do now, every day, to get the most out of your business later on."
Part of gaining financial freedom means eventually handing over a company's future to young talent and new leaders, which must be fostered.
"You have to develop and nurture that talent over time," Snow said.
Snow made note of how important it is for business owners to prepare for worst-case scenarios. Not only can natural disasters, such as fires and floods, be destructive to your workplace, but sudden economic downturns and global events can also affect the bottom line.
"It's too late to figure out your business continuity plan when you need it." Best to have a plan in place.
The conference also offered advice to members on how to roll with the punches when market forces such as new technologies impact business models.
"Right now there are many traditional industries and business models that are being severely disrupted and challenged by technology," Snow said. "We cannot take our eyes off the ball."
Trustee Board Election
As part of the gathering, elections were held for new QSC trustee board members. New members include:
Chairman to the board of trustees: Dan Callies of Oak Creek Plumbing in Oak Creek, WI
Vice-Chairman: Jeff Heger of Nixco Plumbing, Inc. in Cincinnati, OH
Trustee: Doug Isley of L.E. Isley & Sons, Inc. in Westfield, IN
Trustee: Jeff Longspaugh of ClearWater Plumbers in Fort Worth, TX
Isley and Longspaugh will remain trustees over a three-year term.
Seeing What's Next
As the meeting showed, by applying some predictive knowledge and with the right preparations, contractors and service providers can secure a company's long-term future. A big part of it is staying up to date on the latest technologies and making sure you're ready for anything.
The next QSC event, which is being held in conjunction with PHCC's CONNECT 2018, will be held Oct. 10-12 in Albuquerque, NM. At this conference, members will learn modern business management techniques and become familiar with ready-to-use knowledge and tools.
The PHCC National Association, which was formed in 1883, offers legislative advocacy and training to more than 3,500 plumbing and HVAC businesses along with 70,000 technicians.