You Can Reduce Your Energy Bill this Winter by Trying these 3 Things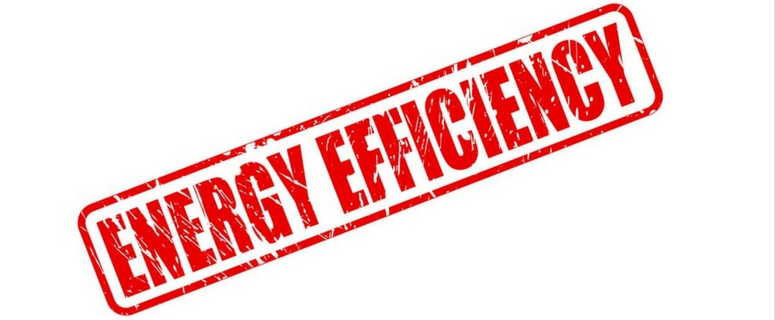 Winter officially starts in a few weeks, which means that it is sweater weather here in Tyler, TX. It's also the time of year that you tend to turn the heating system up to the max. While this will keep you warm, it is also going to jack your heating bills up too.
The good news is that you can be warm when you need it, but not pay a fortune. You've just got to take steps to make your home energy efficient and airtight. Here is what you need to know.
How to Insulate Your Windows
Did you know that you can improve your home décor, heat your home and save money at the same time?
Insulated drapes come in a variety of colors and patterns and are an effective way to keep the cold outside where it belongs. You just need to get in the habit of closing them at night and opening them during the day.
Solar shades are another good option. They go a step further and convert sunlight to radiant heat during the winter. As a bonus, they also block UV rays, so you can minimize damage to your floors and home that the sun might otherwise cause.
Window insulation film is a great way to block heat loss right at the source. Apply film directly on the window pane and put in place with heat (use your hair dryer).
Caulking and Weather-Stripping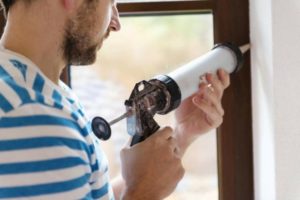 Check out all of your windows. Do you see any loose seals or cracks in the caulking? Take an afternoon now before it gets really cold out and seal those windows up tight.
Those small cracks can be deceiving. A great deal of heat will flow out if you don't attend to them.
Apply the same process to your doors. If any seals are broken or if there is a gap between the door and the doorframe, level it with weather-stripping.
Take Advantage of Your Ceiling Fan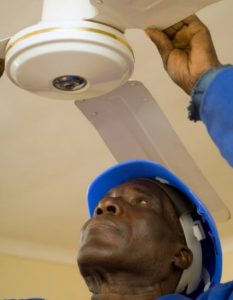 Talk about a low-tech tool that can help you reduce your energy bill! All you have to do is turn your ceiling fan on and reverse the direction.
By placing it in the clockwise direction (you run it counter clockwise in the summer) you can take advantage of rising warm air and create a downdraft.
This warm air then circulates back down through the room, making it very warm indeed.