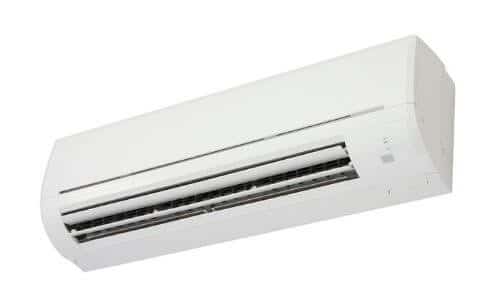 Everything You Need to Know About AC Installation
When summer rolls around and the heat becomes unbearable, homeowners' thoughts turn to air conditioning. Heat makes everyone uncomfortable, sweaty, and sticky...but it can also be outright dangerous for the elderly or people with medical conditions that are worsened by the heat. Extreme heat can even be damaging to your house: shortening the life of roof materials, and creating interior condensation which can lead to mold and mildew.
If you're ready to beat the heat in your home, read on to learn about air conditioner installation, AC services, and HVAC maintenance.
The Nuts and Bolts of Air Conditioner Installation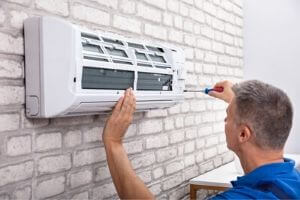 Air conditioner installation
is the act of adding an air cooling unit to a home. There are different ways this can be done, depending on what type of heating and ducting system is already in place. When you have the installation done by a professional, they will usually visit your home to determine what type of unit to install, and provide an estimate of how long it will take and how much it will cost.
On the day of installation, HVAC technicians will do all the work for you. How invasive the installation depends on the type of air conditioning unit you need. If your home has a forced-air furnace with ductwork already in place, you should be able to use those ducts for air conditioning, though some minor modifications may be necessary. If your home does not have ducts or the ducts are unsuitable, the HVAC technicians can install ducts in the attic of your home, placing the registers in the ceiling.
Why You Might Look for AC Services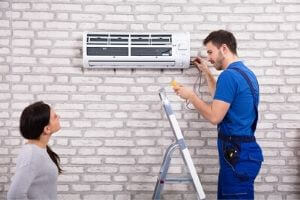 Homeowners usually start shopping for AC services when they just can't handle the heat anymore, or they may have a medical condition that is worsened by extreme heat or humidity. Sometimes homeowners have been using portable or window air conditioners, but want a unit that can cool the whole house. Or perhaps they already had an air conditioning unit, but it aged and broke down, or became too expensive to operate due to inefficiency.
Whatever the reason for needing a working air conditioning unit, the benefits are many. Not only will the homeowner be more comfortable, but they will also save money by switching to an efficient, whole-house air conditioner.
Why You Need HVAC Maintenance
When your heating, ventilation, and air conditioning (HVAC) system is efficient, you save money. Follow this checklist to make sure your HVAC system is functioning at its best:
Change the air filters: Dirty filters make the system work harder, so swap out the filters twice a year or more. (The life of the filter is usually printed on the filter.) Double-check the size(s) you need before visiting the home improvement store.
Clean the registers: Clearing dust and hair out of the registers will reduce air pollution in your home. Replace registers that are broken or too small to allow maximum airflow.
Clean the ducts: Sometimes you can clean your HVAC system's ductwork yourself, or you can hire a professional. You'll see optimum health benefits when the ducts are cleaned annually.
Pay attention to odd noises or odors: If your HVAC system is making funny noises or starts to smell bad, schedule a checkup with an HVAC technician. You might even save your home from a dangerous situation.
Have your HVAC system inspected annually: Licensed HVAC technicians have a 25-point checklist that they will use to ensure your system is running safely and efficiently. This inspection should be done annually.
Over half of a home's energy expenses go-to heating and cooling. The HVAC system is vital to everyday modern life. So don't neglect it; call a professional for help with your air conditioning installation and HVAC system maintenance today!
Consult the Experts at C.Woods Company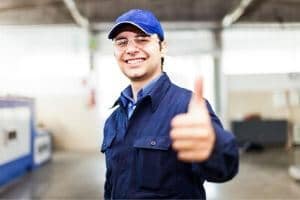 C. Woods Company has been a top-trusted full-service plumbing and HVAC company in Tyler, TX since 1956. From emergency plumbing to heating and cooling installation and maintenance, C.Woods Company is "the call that does it all". Their technicians specialize in
AC repair and replacement
and can help you find the perfect unit for your home.