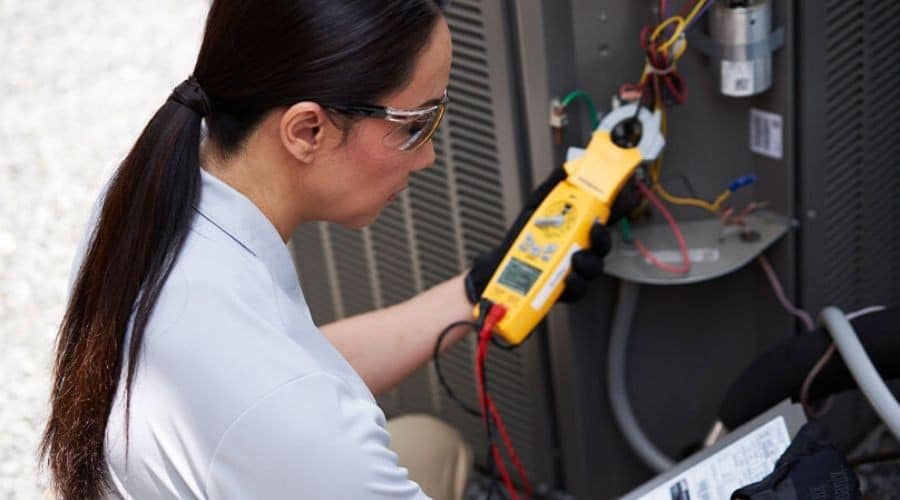 Get To Know the Women Who Changed the World of Cooling and Heating
Every March, the U.S. celebrates Women's History Month - 31 days of honoring and reflecting on the women who have had a positive impact on society and contributed to some of the most important events in human history. There's hardly a better place to start than the HVAC industry for anyone looking to learn about women who have done just that!
The world of heating and cooling may not be the first thing people think of in terms of women's history, but it has a rich history of female pioneers. Indeed, some of the most notable societal milestones and game-changing technical advancements have come from women in the HVAC field. Read on to meet a few of the extraordinary women responsible!
Women In the Industry Today
HVACR (which stands for "heating, ventilation, air conditioning, and refrigeration) has always been a male-dominated field. While that isn't likely to change anytime soon, the number of women in the industry is certainly rising. The percentage of female HVAC technicians has risen one percent in the last decade - up from around 0.6% to nearly 2% - and is expected to increase significantly in the coming years as the industry expands.
There are also more female business owners and CEOs in the HVAC world today than ever before. Some grew up learning the trade from their fathers, eventually taking over the family business, while others started as technicians and worked their way up to start their own companies.
Much of this growth and progress is due in part to groups such as the non-profit organization Women In HVAC, whose mission is to educate and empower women in every aspect of the industry, be it technical, sales, management, or entrepreneurship, through scholarships, networking events, mentor programs, and other tools.
Alice H. Parker - The Mother of Modern Central Heating
Born near the end of the 19th century (the exact year is unclear due to conflicting records), Alice H. Parker was an African-American inventor widely regarded as the mother of central heating. In 1919, Parker received a patent for her invention of a whole-house gas furnace.
Most homes in that time used wood fireplaces or coal-burning stoves for heat, which were hazardous, time-consuming, and tedious to maintain, and generally ineffective at heating the whole home. While other gas furnace designs existed at the time, Parker's was the first to feature multiple burners and air ducts that could be controlled independently of one another, allowing for more precise temperature control in each room of the house.
According to most records, Parker passed away in 1920, just after her patent was approved - which, in itself, was a rare achievement for a Black female inventor at the time - but her design is considered the template on which modern zone heating and smart home heating systems are based.
Margaret Ingels - Engineer and Pioneer
Born in 1892, Margaret Ingels was a contemporary of Alice Parker's - and quite the pioneer herself. In 1916, Ingels became the first female engineering graduate of the University of Kentucky, making her the second woman in the U.S. to get an engineering degree. A few years later, she received the Mechanical Engineer professional degree (another first for a woman engineer).
In 1921, Ingels became a member of the American Society of Heating and Ventilating Engineers. Working in their research lab, she published dozens of technical papers in industry journals and contributed to numerous technological advancements in air conditioning and air quality. She even developed a scale of "effective temperature" that incorporated airflow and humidity into the calculations for indoor comfort.
Ingels also worked alongside Willis Carrier, the foremost authority in air conditioning for much of the 20th century. She gave over 200 speeches as an industry spokeswoman, inspiring young women and men alike to pursue careers in HVAC and engineering. Her legacy as a trailblazer continues to be a beacon for female engineers everywhere.
About C. Woods Company
C. Woods Company has been Tyler's one-stop-shop for home services since 1956. As an award-winning, highly rated company, they are dedicated to providing outstanding service, unbeatable workmanship, and personalized solutions to fit any budget. Their trustworthy experts are available 24/7, 365 days a year, so call C. Woods Company any time for HVAC services in Tyler, TX!